Have you ever wondered how to make a rainbow bracelet?
paracordguild.com have made ​​a how to article here:
http://www.paracordguild.com/rainbow-paracord-bracelet/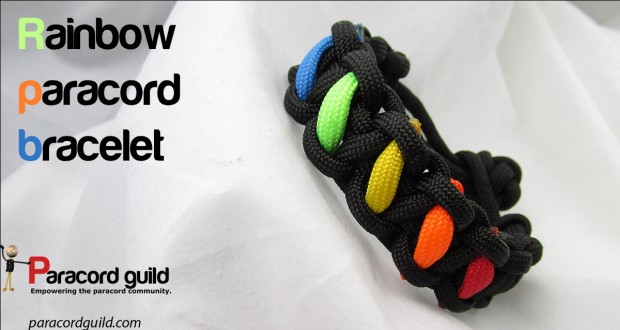 n this article, only five colors is in use. In rainbow there are 7 colors and in the gay pride rainbow there are 6 colors. See the picture below for the colors.