paracordguild.com have come with tutorial to tie a star knot. More information here: http://www.paracordguild.com/tie-star-knot/
In the link is a tutorial with both pictures and video.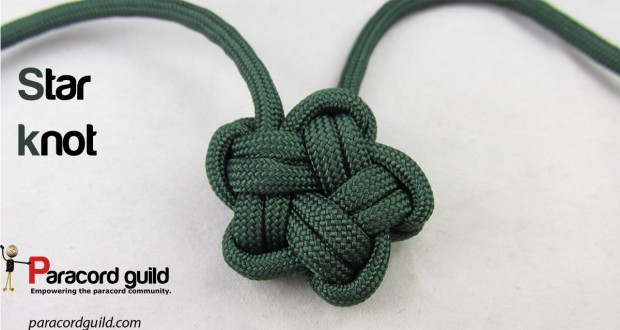 Text from paracordguid.com:
Items needed
To make this knot I recommend using the following:
a piece of rope or cord. I am using a piece of green paracord 550 in this tutorial.
recommended, but not mandatory, is a lacing needle. It speeds up the process and makes it a lot easier. If you want to make your own, see my tutorial on how to make a lacing needle.