paracordguild.com have come with tutorial to make turks head knot. More information here: http://www.paracordguild.com/tie-turks-head-knot/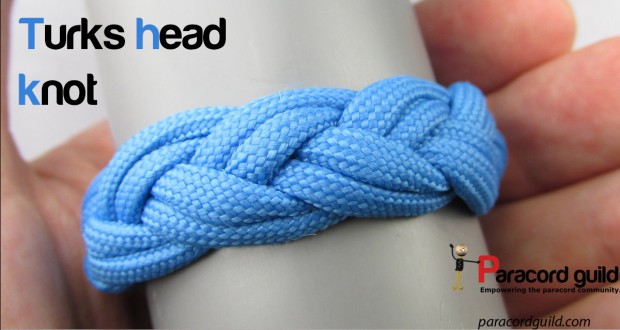 Tools needed
The most common tools to use for making these knots are a mandrel, which is a basically a cylindrical shaped piece of wood or plastic onto which you make the knot. You may then slide it off and onto the object you want to decorate.
The other tool I highly recommend is a flat tip lacing needle. These work wonders!
If you want to make one yourself, see my tutorial on how to make a paracord lacing needle.
To make the turks head, I used a length of paracord 550.