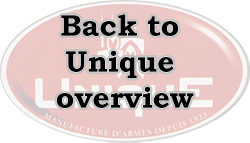 Tekst from http://www.guns.connect.fi:
This new rifle of a very futurist design is a real machine to score. Derived from the T2000, it was logical that it gave to Unique one more gold medal during the Sydney Games. Revolutionary by its high technology and its amazing ergonomics the X-Concept is a state of the art accuracy's rifle.

Among the specifications of this match rifle, are a grip mounted on a ball and socket joint to fit every positions, a patented pectoral plate, an adjustable cheek rest, a high tech hook fixed on the stock butt pad enabling the shooter to choose between case or floating barrel. The one-piece butt stock is of aluminium. Created with computer science and manufactured with CNC machine tool, it offers excellent recoil's absorption and an exceptional vibes reduction thanks to its adaptable shapes.
Pictures from the old homepage of Unique: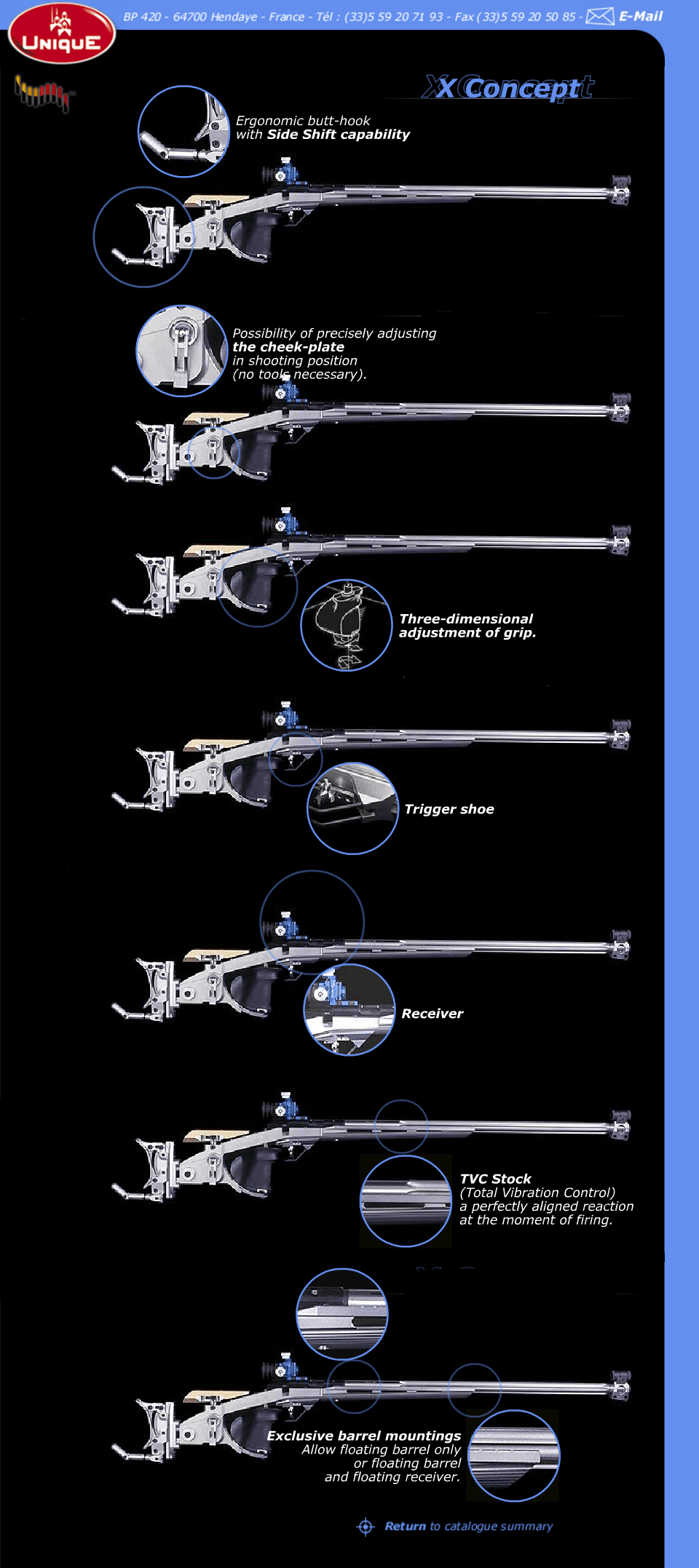 Brochure:

User manual: